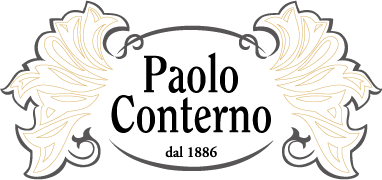 BARBERA D'ASTI D.O.C.G. BRICCO

Vines and training: 100% Barbera; Guyot counter-espalier training system.
Growing location: Penango, Cioccaro (AT).
Vineyard exposure: south, south-west, south-east.
Type of soil: the soil is loam, clay and carbonate. Showing a yellowish colour.
Altitude: 250 – 270 metres a.s.l.
Gradient: approx. 20 – 25%.
Age of vines: approx. 25 years.
Planting density: 4000 plants/ha.
Yield/hectare: 7 – 7,5 tonnes.
Harvest: picking by hand at the end of Semptember or in the first ten days of October.
Wine-making process: the grapes are crushed and destemmed immediately after picking, followed by maceration in special tanks, catering for optimum extraction of the colour within a period of 10-12 days. The wine is then drawn off, and the fermentation is completed without any further intake of tannins.
Maturing: following the first rackings, the wine matures and it is bottled, generally, in the summer following the vintage.
Analytical parameters: alcohol: 13-14.5% by Vol; total acidity: 6-6.5 g/l (as tartaric acid); net dry extract: 28-30 g/l.
Tasting notes: deep ruby red. Shows excellent finesse and elegance, with appealing hints of spices and fresh red fruit, such as cherry and cranberry. Very attractive taste, which is soft and structured, with the refreshing, tangy acidity that's typical of the variety.
Pairings: cold cuts in general, hot hors-d'oeuvres including slightly spicy, flavoursome appetizers, and white meats.
Serving temperature: 18°C.
DISCOVER ALL OUR PRODUCTS