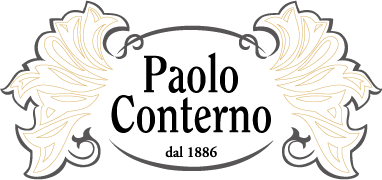 BAROLO D.O.C.G. RIVA DEL BRIC

Vines and training: 100% Nebbiolo – Michet and Lampia sub-varieties. Guyot counter-espalier training system.
Growing location: Monforte d'Alba (CN).
Vineyard exposure: mostly south, plus south-east.
Type of soil: mainly clayey and calcareous, providing ideal water retention.
Altitude: 300 – 350 metres a.s.l.
Gradient: varying from 30% to 35%.
Age of vines: approx. 22 – 25 years.
Planting density: 4000 plants/ha.
Yield/hectare: 6 – 6,5 tonnes.
Harvest: picking by hand in the first ten days of October.
Wine-making process: the grapes are crushed and destemmed immediately after picking. Maceration follows for 15 to 20 days in special tanks to allow for a gradual release of the noble components in the skins. When the ideal rapport has been reached between the extracted tannins and colour, the wine is drawn off and the first rackings are carried out.
Maturing: traditional-style, in oak casks and for a period in bottle.
Analytical parameters: alcohol: 13.5 to 14% by Vol; total acidity: 5.3-5.8 g/l (as tartaric acid); net dry extract: 27-30 g/l.
Tasting notes: typical garnet red. Bouquet packed with floral and fruity aromas. Elegant, robust body, nicely soft on the finish; showing hints of cherries and wild berries.
Pairings: red meats and game. Sirloin steak, roast kid, mature hard cheeses.
Serving temperature: 18°C.
DISCOVER ALL OUR PRODUCTS